Format: The Best eCommerce Platform for Photographers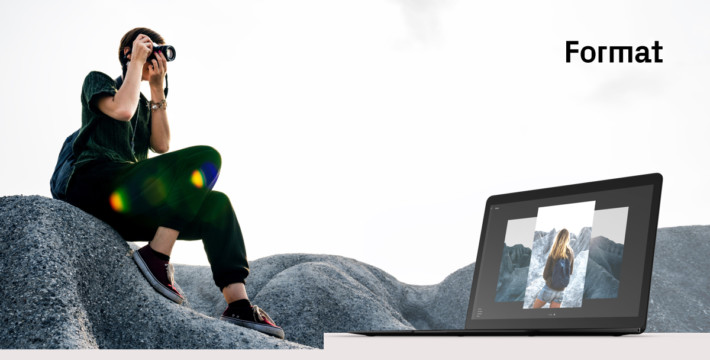 When it comes to photography, not all websites are created equal. If you are a photographer, your website should not be generic, but as beautiful and artistic as your work. And ideally, offer an easy way for visitors to purchase the photos they like. All without being time consuming or difficult to set up and manage. That's where Format comes in. 
Format is the platform that most established photographers and artists call their home to build their business online. Without any coding, you can build a professional, state-of-the-art online photography portfolio website and showcase your best work to the world, in a way that's also mobile and tablet friendly right from the start.
There is a huge variety of themes and layouts to choose from, that all focus on being gorgeous and fast to load. Format also has the extremely valuable ability to host client photo galleries, and to create an online store to grow your photography business, hence why we're featuring it as a full-fledged eCommerce Solution. 
Format prides itself on making this part of your business as easy as possible, so you can focus on your art. Besides the user-friendly interface to create the website and manage everything that Format does for you, you'll find handy add-ons to update your website on the go and integrations with Adobe Lightroom and Capture One to publish and update your portfolio and client photo galleries directly from either software. 
Finally, it's very affordable! Starting at $12 a month, you have three plans to choose from, meaning you pay for what you need. If you're just starting out, then the Pro Plan has the essentials you're looking for, or you can create without limits with the Unlimited Plan. Of course, their most popular plan would be the intermediate Pro Plus Plan. With the most bang for your buck, the Pro Plus Plan provides most of what the Unlimited Plan does to help grow your business at a reasonable price.  
You can even save 10% OFF ANY yearly subscription plan with code START10 if you sign up today.
There's so much more to see, so head over to Format and see how easy it can be to get your photography website up and running, and spend more time on your passion rather than building a website.