You Are Not Too Young to Start Your Business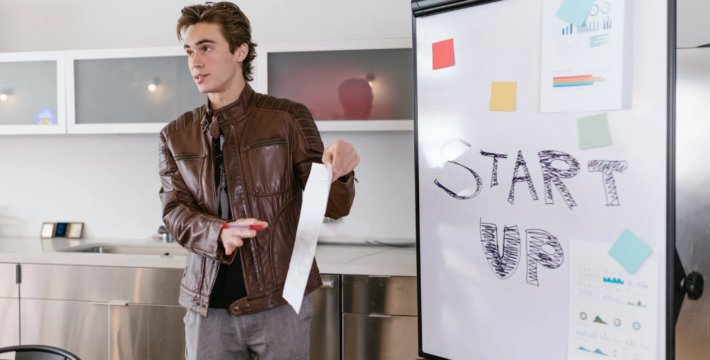 Whether you are in your early 20s getting ready to enter the business world or are still in high school with big plans for the future, you are never too young to put a plan in place to start your own business. There are examples throughout all industries of young entrepreneurs making their own financial aspirations a reality. Here are a few tips to help get you started.
Evaluate yourself.
Otterwize has covered the topic of entrepreneurship before and smartly suggests deciding if the time is right and if you have the commitment to go through with your plans. Remember, being your own boss takes more than passion. You'll need to be able to handle stress, master relationships at all levels, adapt to new situations, and be open-minded, confident, and driven.
Draft a roadmap.
If you take a close look at yourself and decide that you are ready, your next step is to craft a business plan. Iowa State University explains that this will help you prepare your business while creating actionable goals. Your business plan is also crucial when it's time to form a management team, obtain financing (more on that in a moment), and avoid major mistakes. Your business plan should include everything from how you plan to introduce new products to insight on how your business will measure performance and benchmark growth.
Decide on a business structure.
Another crucial component to your business plan that deserves special attention is establishing a business structure. Whether you choose an LLC, corporation, or something else, your business structure determines everything from how you pay taxes to how you transfer interest in your business from one party to another. You can form yourself but you also have the option to use an online formation service, which is inexpensive and will handle all of the documentation and filing on your behalf.
Listen to your mentors.
If you don't already have a mentor, get one. Business services company Nordea explains that having a mentor gives you access to knowledge and support when decision-making. Further, you'll also likely have networking opportunities to meet others that can help you grow.
Look for funding opportunities.
All businesses require some sort of funding. If you have a service-based startup, such as a lawn mowing company, you have to buy equipment. Even working in the knowledge field (IT, design, etc.) you'll still need a computer and money for your internet connection. To obtain capital for these items, consider turning to your friends and family, working part-time while you save money, or searching online for small business grants.
Get out of your comfort zone.
Even if your new startup capitalizes on your experience or passion, you have to get out of your comfort zone from time to time. For most of us, this will be marketing. It can be uncomfortable to tell people how good you are at something and then to take their money for it. But, you have to learn how to market yourself, whether through social media or your branding strategy, so that you can grow and turn your company into everything you know it deserves to be.
Don't ever let your age get in the way of making plans for your future. While there are many steps that you have to take before you reach the path of entrepreneurship, trust in yourself that you can do it. Remember, however, that it is a learning process, and it never hurts to have help along the way, whether that means using a business formation service or arming yourself with the knowledge of your mentors.